Duplicating Workviews ​
We will save the Workview by right-clicking on the column header and selecting Duplicate Workview. We will duplicate twice and name the first one as Departments by Month and the second one as Annual Profit and Loss.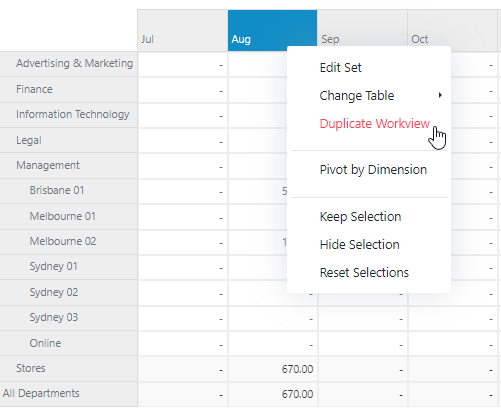 If dimensions on the left side are hidden, we can click on the toggle button on the top to display them.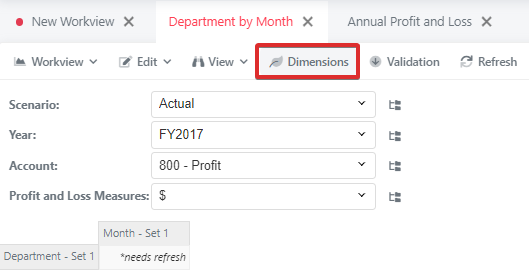 On our Annual Profit and Loss workview, we will swap the dimensions Department with the Account Dimension to provide a Profit and Loss view.