Configuring the Measures ​
Now that the Measure dimension has been updated for travel planning we can update our workview to report on the new measures we have just created.
Double click on the topmost grey column to open the Set Editor.
Expand Travel Expenditure to display the child elements.
Drag all the items to select them and click on the Add button under the Dimension Structure column. Rearrange the set instructions as shown in the screenshot.
Click Save to save all visible elements into the Set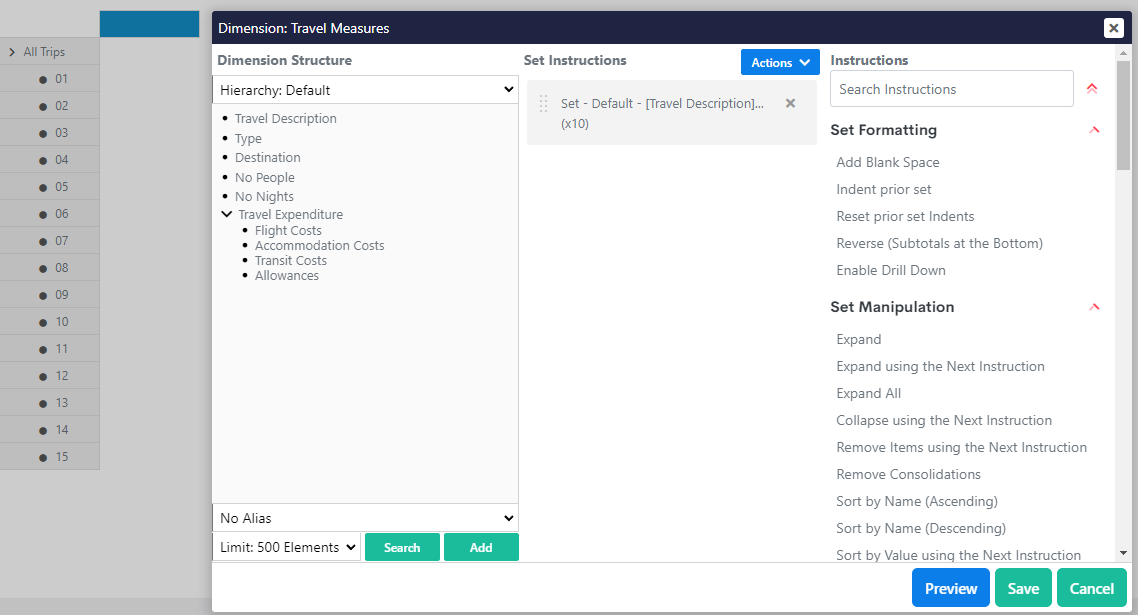 The workview will update to reflect the new Set selection for the Measures Dimension.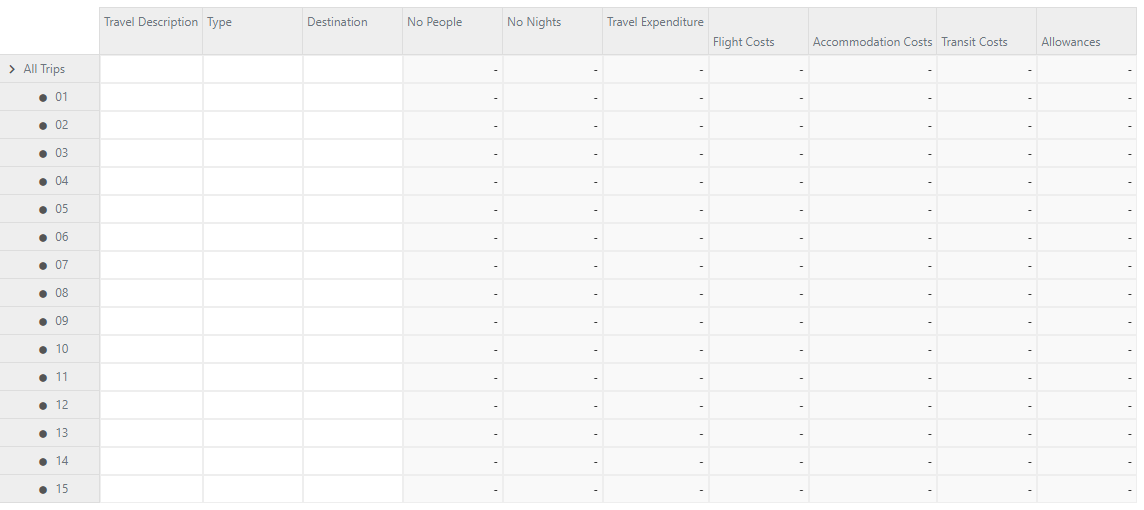 If you are not customising your business structure (Department / Cost Centre) you will need to change the Department to Finance to match the screenshot.
In the filters at the top, if you would like to change which values are being displayed, you can modify the set by clicking on the highlighted button shown in the screenshot.