Creating Another Cube and Workview for Travel Rates ​
Now that the Travel cube has all the dimensions we need to plan travel expenses, Its time to build a separate workview and cube to hold the corporate rate card for Airfares, Accommodation Expenses and Allowances.
Note: There are many ways to store assumptions and rates in MODLR as the environment is free form. We suggest segmenting rates and assumptions into their own cubes where possible to make it easier to see the flow of business logic.
Close the Workview and return to the Model Overview by clicking on the top-right Close button. You can see the existing dimensions, workviews and cubes from our model.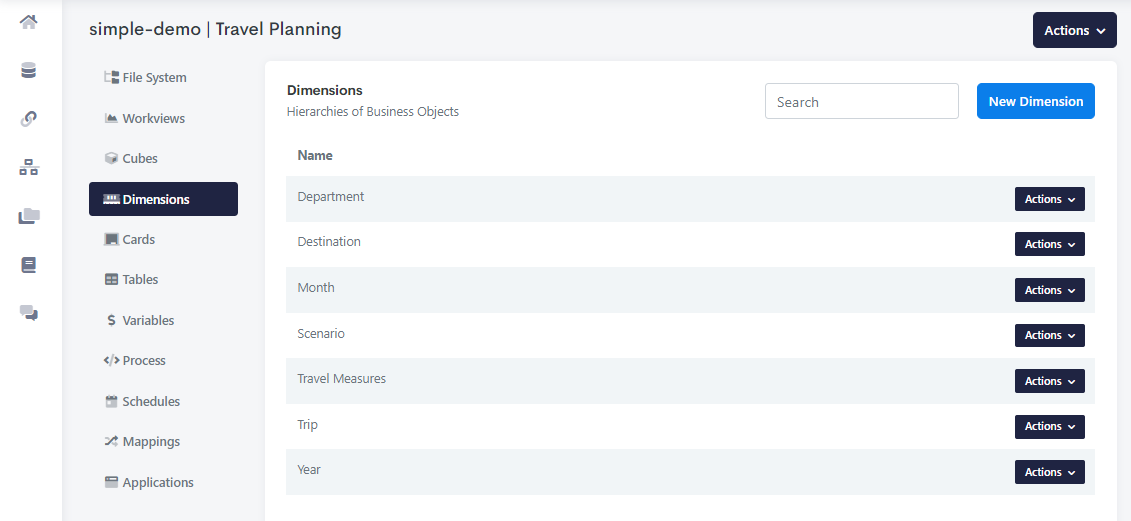 We can create a Cube by going to Cubes → New Cube. Select the Destination and Scenario dimensions and drag them over to the right side. Hit Create Cube.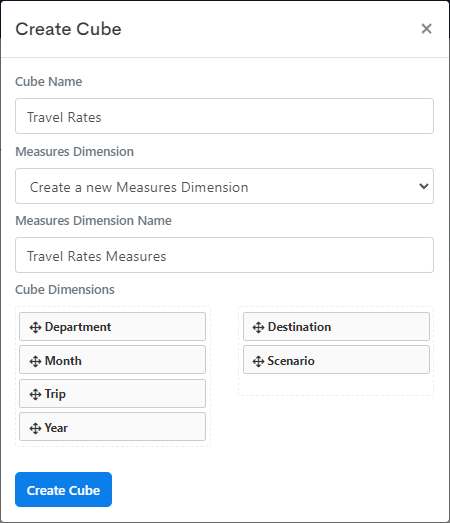 From our Model page, Create the new workview called "Rates Entry" by going to Workviews → New Workview from the top right.
We will create this workview on our new Travel Rates cube from the dropdown. Name the Workview as Rates Entry.